A happy and healthy company is a productive company.
Human resources are the most important resource a business has, so keeping your staff happy, healthy and motivated is key to your ongoing success. Corporate wellness programs have been shown to boost office morale, increase productivity and enhance efficiency.
We have a team of highly experienced trainers who specialise in workplace health and can work with you to develop a wellness program tailored to your organisational aims. We identify factors such as stress, low energy or hostility that may be affecting your staff's ability to perform, and we develop a program to alleviate these problems.
Giving your staff a break in their daily routine will not only make them feel valued and rewarded, but it will also positively impact your profit margins.
Wellness programmes and services offered
Our trainers have years of experience in corporate settings and are able to tailor a program to suit you. Our programs are diverse and varied so your staff never feel bored or stagnant. We make wellness a process, with positive stepping stones towards feeling great, week after week.
Some of the services we incorporate into our wellness programmes include: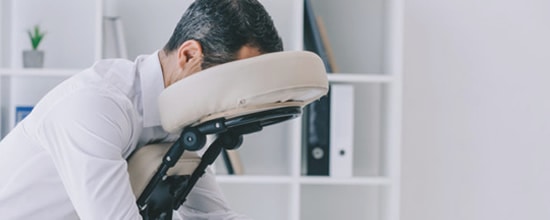 Corporate Massage Services
Sitting behind a desk all day can lead to tight and sore muscles. A good massage can help your staff feel relaxed, alleviate stress and discomfort, increase energy levels and boost staff morale. We work with Singapore's best massage therapists to bring wellness solutions to your workplace. You can incorporate massage as a staff incentive, as a regular reward, or for a special event.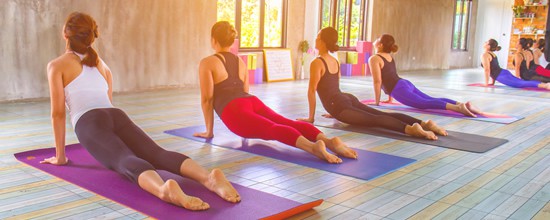 Corporate Health Classes
We also offer corporate health classes to get your staff moving. A healthy body is key to a healthy mind and a positive outlook, so we try to instill wellness with a whole body approach. Along with our separate corporate fitness packages, we can incorporate activities such as yoga, aerobics, dance workout and pilates into your wellness program.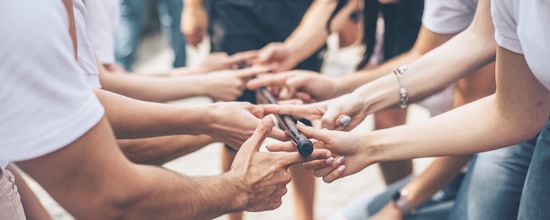 Corporate Team Building Activities
Team building exercises have been shown to increase teamwork across all aspects of a company. When your team engages in a fun activity together or steps out of their comfort zone, they will enhance their feelings of camaraderie which will carry over into other projects. Team building activities include games, trust exercises, problem-solving challenges and more.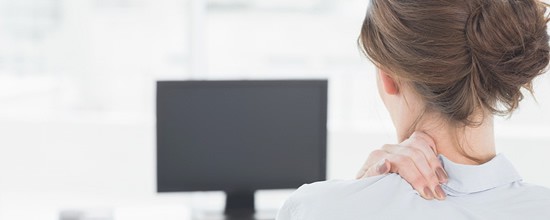 Ergonomic Assessments and Training Courses
Ergonomics are vital to injury prevention and long-term health and well-being. We work with workplace ergonomic assessors to evaluate workstations and reduce injuries such as back pain, repetitive strain injuries, and occupational overuse syndrome. We help you think outside the box in regards to innovative and ergonomic design.
Why corporate wellness programmes are important?
Wellness programs are vital for every organisation because they invest in the health and wellbeing of your staff; your most important asset. Motivated minds are more likely to succeed in their roles, and increases in staff morale have been directly linked to staff retention.
Corporate wellness programs help to promote work-life balance, which is integral to managing work-related stress and reducing the risk of burnout. Our wellness programs are holistic and focus on mind and body to ensure that your staff are well-equipped to deal with the stressors associated with their roles, and have a positive outlet for any negative emotions or habits that develop.
Why choose us for your corporate wellness programmes?
Our corporate wellness programs are not a one-size-fits-all solution. We know that every workplace is different, and that all staff have different needs. That's why we work with your organisation to develop a tailored program that's in line with your specific goals and values. All of our programs are offered at an affordable rate structured to suit your budget.
Our extensive range of health and wellbeing activities will help you to create a positive working culture where wellness attitudes are valued and promoted. The trainers on our team are leading practitioners in their field and bring years of corporate experience to your program.
If you are ready to take the next step towards increased productivity, let us guide you.
WhatsApp us for more info or ask us any questions 🙂