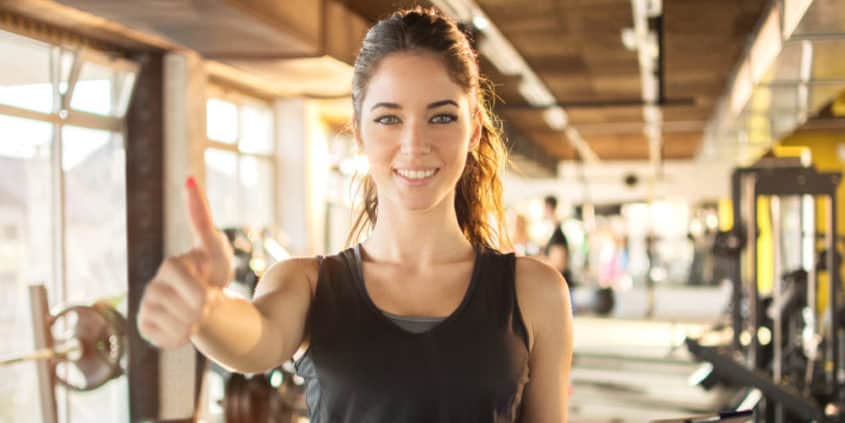 We are proud to be able to match our clients with some of the best female fitness trainers available in Singapore. All of our female personal trainers are certified and experienced in all facets of fitness training, weight loss and nutrition, so you are assured of receiving superior results. Many of our clients prefer being trained by a female home fitness trainer, especially women, because they have such a detailed understanding of how the female body works.
We will find the most suitable female fitness expert to assist you with your fitness, nutrition and weight loss goals.
Top Personal Training for Ladies
Our female fitness trainers in Singapore have extensive experience in a broad scope of fitness regimes, enabling them to be able to tailor a personal training program to suit your health and fitness requirements and training preferences.
Being matched with a female personal trainer is ideal if you want to achieve results much faster than you would following your own diet and fitness regime. Our female home personal trainers specialise in weight and fat loss programs and toning programs.
Weight and Fat Loss Program
If you're wanting to lose weight, our weight and fat loss programs are ideal to help you boost your metabolism and shed excess kilos. Our female personal trainers will target your problem areas, slimming and enhancing your overall physique.
Toning Program
Our toning program is great if you're wanting to increase lean muscle, trim fat and have better muscle definition.
Pre/Postnatal Personal Training

We have Singapore female personal trainers who have extensive experience in pre and postnatal personal training. During pregnancy, it's essential to strengthen the muscles in the limbo-pelvic-hip complex. Because your body goes through so many changes during pregnancy, by having personal training sessions it can more successfully adapt to these, increasing your general well-being.
With prenatal personal training, our female trainers can prepare you for your delivery, helping make the process more effortless as your muscles are stronger and you have higher energy levels. We have approved fitness specialists who can assist you with different exercises and nutrition advice through each trimester.
Moving around also helps to keep you mobile to prevent unnecessary weight gain which you may not noticed when expecting. This will come in handy too when you want to shed off the post pregnancy belly.
After you've undergone your delivery, our Singapore female personal trainers can help you get into shape within four to six weeks of giving birth. We can also train you 10 to 12 weeks after a caesarean section, focusing on building core strength that is suitable for post delivery. All these can be done at the convenience of your home when  you are close to your newborn.
Reasons I should get a personal trainer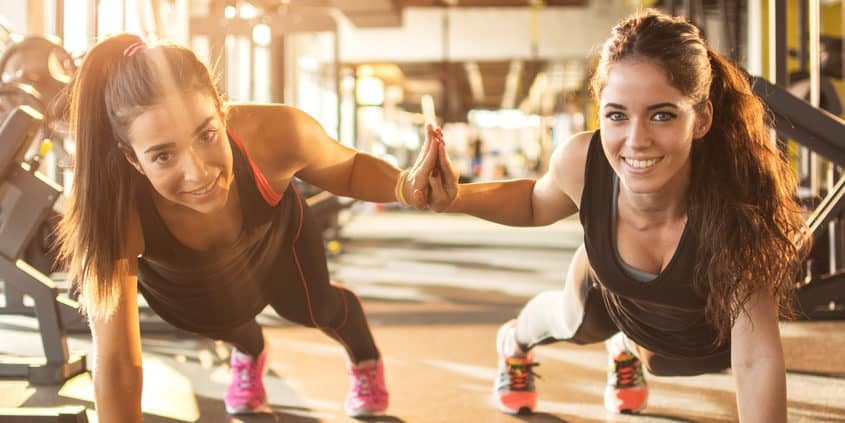 There are numerous reasons why being matched with a personal trainer is beneficial for your health and well-being. A personal trainer is great for motivation if you're struggling with regular exercise to increase your health and fitness. For people who train regularly but aren't getting the results they desire, a personal trainer can assist with tailoring a health and fitness regime so you can achieve results faster and more efficiently.
If you're overworked and are looking for an outlet to help you de-stress, a personal trainer can customise a fitness program for you that's targeted toward relieving stress. Can't lose those excess kilos? With a personal trainer to target your problem areas with the right fitness and nutrition program, you'll see the excess kilos melt away.
For people wanting to tone up, a personal trainer can assist you with reaching this goal far quicker than you can on your own as they know exactly what works to give you the physique you're after. Personal trainers are not only good for the body but also the mind and can help you resolve emotional issues that result in weight gain through comfort or binge eating.
Certified and experienced female personal trainers
With Personal Trainer Singapore you are able to be matched with a female trainer who is fully certified and experienced in fitness training for all types of health, fitness and nutrition needs. All of the personal trainers in our portal have to go through a strict selection process as we only employ the best and most experienced personal trainers the industry has to offer.
Our female personal trainers are versatile and have a detailed knowledge and understanding of the latest fitness and weight loss training methods to deliver optimal results. By focusing on the body and the mind our trainers deliver the most successful results. Through one-on-one support, motivation, nutritional advice and assistance dealing with the emotional issues that can lead to weight gain, our female personal trainers will increase your fitness and enhance your health and well-being.
Diet and Nutrition Plan for Ladies (Upon Request)

To assist you with getting the most effective results from your personal training program, we also offer diet and nutrition plans. Diet and nutrition are integral components in maintaining a healthy lifestyle and helping you reach your fitness and weight loss goals.
By having an individually tailored diet and nutrition plan created for you, it not only help you lose weight and tone up much faster, it also gives you the tools to change your lifestyle permanently. By transforming your lifestyle you can avoid putting the weight back on after you've completed your fitness program.
Our personal trainers will break down your eating goals on a daily basis, making it easier for you to reach these. They will also assess your dietary habits and offer advice if you are making poor choices that will affect your personal fitness and weight loss results.
Where and when is personal training conducted?
So that we can more effectively fulfill our clients needs we at personal Trainer Singapore we are flexible and will travel to wherever our client would like to undertake their training sessions. Our trainers can conduct training sessions at gyms, your home or condo, as well as any available indoor or outdoor space you prefer. So that we can support a wide range of exercise regimes we have portable exercise kits.
Because our clients have busy lifestyles, we will also customise fitness programs to suit their schedule, whether they would like to train on weekdays or weekends.
Sign up for our personal training program today and enjoy the benefits of an active lifestyle, a better metabolic function for increased fat burning potential and a healthier body and mind. You'll be amazed at the results that can be achieved through effective personal training.
WhatsApp us for more info or ask us any questions 🙂