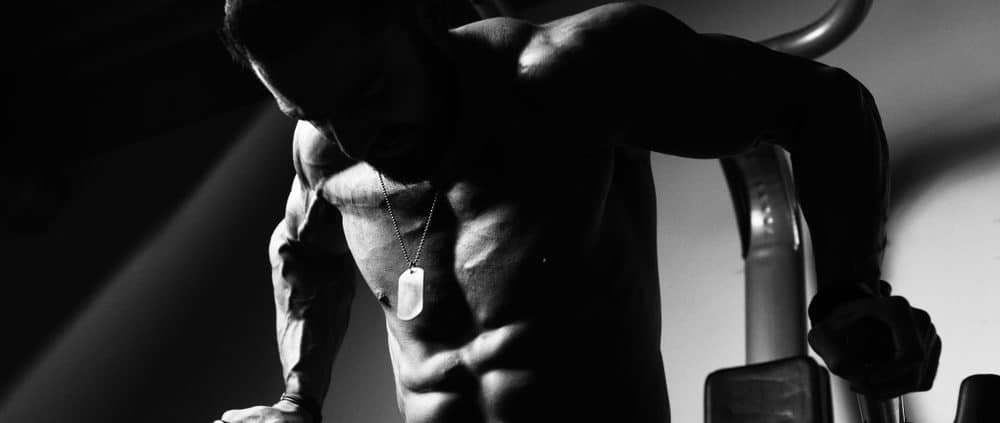 We can help you lose weight and keep it off by matching you with a personal trainer experienced in weight loss training. As Singapore's top personal training agency we have certified and experienced personal trainers available who can create a fat loss training program specifically targeted to meet your needs.
We are dedicated to finding our clients the most suitable and qualified personal trainers in Singapore to help them reach their weight loss goals. Our personal trainers will help you lose weight, while also focusing on your fitness, health and well-being.
We understand that being overweight not only affects your energy levels, but also your self image and confidence. Our weight loss personal training will not only assist you with reaching your desired body weight, but it will also help you regain your confidence and increase your energy levels.
We don't believe in quick fixes when it comes to weight loss, instead we are focused on achieving permanent solutions. Our Singapore personal trainers will provide you with a weight loss personal training program you can incorporate seamlessly into your lifestyle. By gradually transforming your lifestyle through health and fitness, you can permanently manage your weight.
Who is suited for Weight and Fat Loss Program


The weight and fat loss programs offered by our personal trainers are suitable for men and women of all ages who want to increase their health and well-being, as well as enhance their body and mind. Our weight loss programs are ideal for people who are unhappy with their shape or weight and need the expertise and motivation provided by a personal trainer to help them reach their weight loss goals.
Other individuals that will benefit greatly from the assistance of a fitness trainer are people who are too busy or stressed with work and have let their exercise and health slide, as well as individuals who are lazy and have become sluggish and overweight, but don't know how to break this cycle. If you are a binge or comfort food eater a personal trainer is also incredibly valuable to offer you the insight and methods you need to achieve healthy weight loss and a better lifestyle.
A weight and fat loss program is beneficial for men and women wanting a permanent weight loss solution that is individually customised to their weight loss needs and body image concerns.
Outcomes you can expect from this program


Our personal fitness trainers design weight and fat loss programs using methods that have been tested and proven countless times to offer fantastic results. Depending on your individual weight loss goals we can provide benefits such as helping you strip weight from your problem areas, lower your overall body weight, increase lean muscle mass and enhance your fitness.
We can also assist you with changing your body composition if you are wanting more defined abs, triceps, biceps or any other primary muscle groups.
In conjunction with enhancing your physique and increasing your health and fitness, our Singapore personal trainers can help you achieve a more positive body image and enhance your self confidence.
Other of the outcomes you can achieve from our weight loss programs include:
• More sculpted physique for competition
• Better all-round health and fitness
• Healthier body image
• Increased self confidence
• Less health problems caused by being overweight
• More energy throughout the day
• A more active lifestyle
• Increased metabolic function to more efficiently burn fat
• Overcome binge eating and emotional eating disorders
Personal training by experienced and certified trainers
We carefully source the highest standard of personal trainers to match with our clients seeking an effective weight and fat loss training program. All of our certified and experienced Singapore personal trainers have to go through a stringent selection process before we decide if they are suitable to accommodate our clients' needs.
Every personal trainer at our agency is versatile and has extensive knowledge and experience in the most current weight loss methods available in the industry for all types of weight loss concerns. Whether you're wanting to achieve a trimmer physique, better health and fitness or a more balanced approach to eating, our Singapore personal trainers are experienced in tailoring weight loss training programs for a broad range of requirements.
Whatever your weight loss needs we have the perfect personal trainer available to help you reach your goals.
Customised Weight Loss Nutrition and Diet Plans (Optional Add-on)
Nutrition and diet are crucial factors in helping you reach your weight loss goals faster. Our personal trainers are trained in diet and nutrition and can individually tailor weight loss diet plans specifically for your needs, taking into consideration any special dietary requirements.
For long-term weight loss having a healthy diet is essential. By incorporating a weight loss diet plan with your program you'll not only lose weight much quicker, but you'll also discover important tips to help you achieve a healthier lifestyle for managing your weight for the rest of your life.
Common Q&A on the Weight and Fat Loss program
Q) Is there a quick way to lose weight?
A) No, unfortunately for healthy weight loss it's important to have a balanced diet and undertake regular fitness. While many companies promote rapid weight loss, the methods used are often not good for your overall health.
Q) What foods do I need to avoid to become a healthy weight?
A) It's important to have a balanced diet if you're wanting to lose weight. Avoid unhealthy foods such as those high in sugar, salt and saturated fats. Limiting your alcohol intake is also important.
Q) How much physical activity do I need to reach a healthy weight?
A) The amount of physical activity you require to reach a healthy weight is dependent on factors such as whether you're pregnant, as well as your age, sex and any health concerns you might have.
Q) How do I know what is a healthy weight for my body?
A) You can find out what your healthy weight is by analysing your body mass index (BMI) which takes into consideration factors such as sex, height and age.
Q) When should I weigh myself to determine if I am a healthy weight?
A) It's a good idea to weigh yourself regularly to ensure you are maintaining a healthy weight. If you notice you are experiencing rapid weight gain or weight loss it's important to look into this in case you may have a health condition that is affecting this.
Sign up for the Weight and Fat Loss Program now!
Sign up for our weight and fat loss program today and enjoy a slimmer, more toned physique, increased self confidence and a healthier body image. Our Singapore personal trainers have the expertise to help you lose weight at a healthy rate and improve your fitness, diet and nutrition for more efficient long-term weight management. Whatever your weight loss goals we have the right personal trainer available who can help you reach these. Our trainers will travel to you, and will visit you at your home or your nearest gym. Contact our friendly team to arrange a one-on-one consultation to find the right trainer for you.